Para ver esta página en español haga clic aquí
About the Project
A community inspired mural in North Fair Oaks will be painted on 16 rectangular panels located on the 5th Avenue underpass pedestrian walkway in 2023.
See mural presentations by 3 artists at Community Meeting #2 on February 7!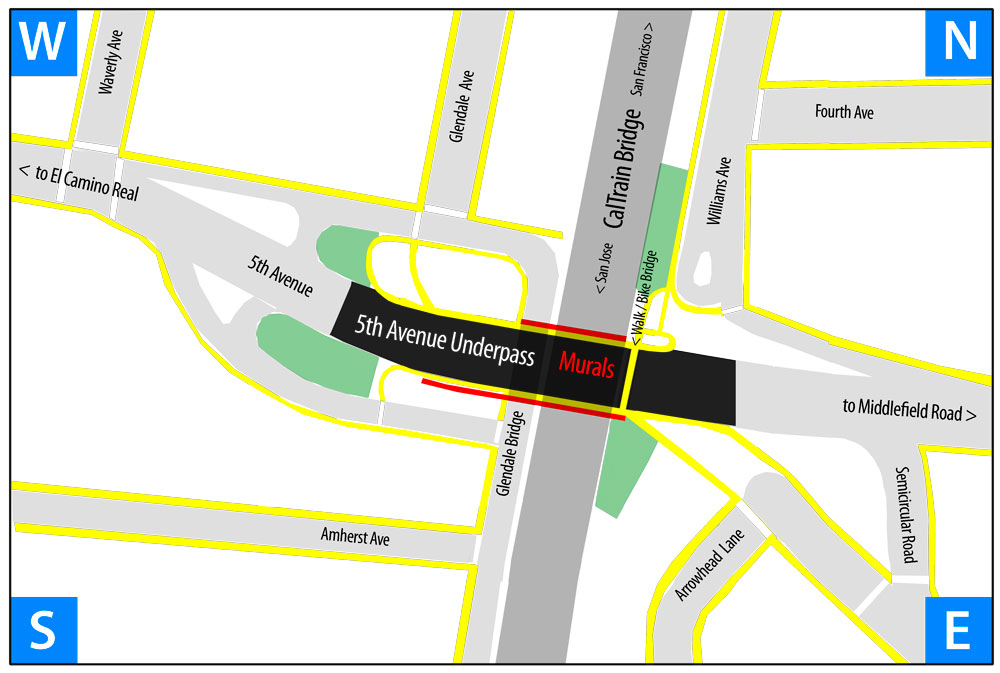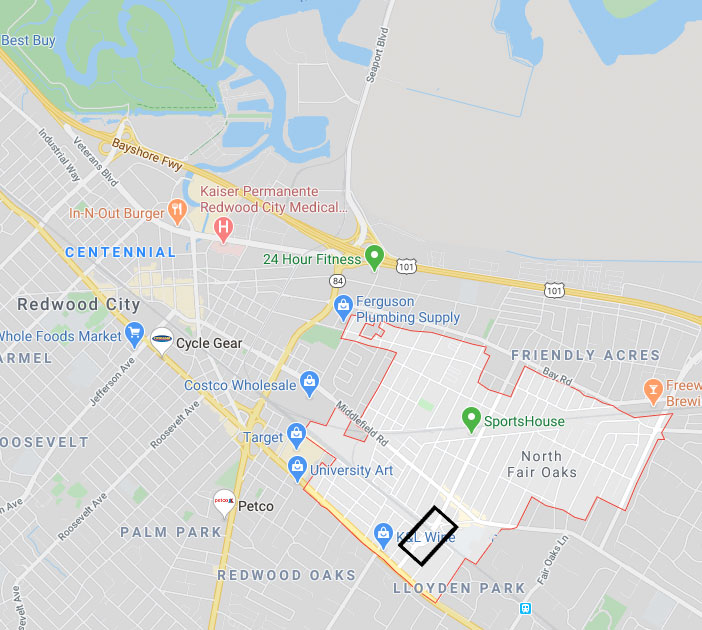 ---
Project Objectives:
Goals of this project include bringing culturally significant public art to the North Fair Oaks community and enhancing the beautification of the community, specifically on the 5th Avenue underpass. The underpass is a well-travelled pedestrian and bicycle path used by residents and visitors.
Improving this area would unite a community divided by the Caltrain tracks, encourage neighborhood cross-fertilization, celebrate the diversity of our community, make the area safer, discourage graffiti, serve as a gateway to North Fair Oaks and encourage walking & biking to the transportation corridors of Middlefield Road and El Camino Real. This vision helps fullfill criteria stipulated in the North Fair Oaks Community Plan of 2011 including safety, transportation and open space.
---
Upcoming Events:
Community Meeting #2: Artist Presentations
February 7, 2023. 6:00pm – 8:00pm
At this meeting, we'll see three artist presentations of their proposed mural ideas. You'll have a chance to give us your feedback.
In Person: North Fair Oaks Library, 2510 Middlefield Rd, Redwood City
Online: tinyurl.com/NFOMuralMeeting2
Public Celebration event
August 2023
---
Completed Events:
Community Survey (COMPLETE)
August 14 – Sept 30, 2022
Community Meeting #1: Mural Topics (COMPLETE)
November 29, 2022. 6:30pm – 8:00pm
---
Artist Selection Process:
Artist Information & Project Specifications
---
Project Organizers:
• San Mateo County Office of Arts & Culture
• San Mateo County Arts Commission
• CCNFO (Culture Collective of NFO / Colectivo Cultural de NFO)